Don't Hold Back - CASH ON DELIVERY Available | 5% OFF On Online Payment
Product Features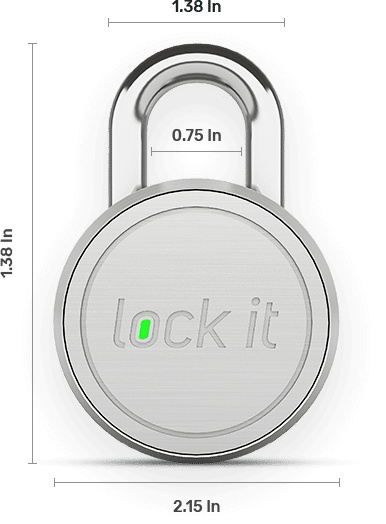 Water Resistant
Lock it is designed to operate seamlessly in extreme weather conditions making it water resistant, heat resistant, dustproof and more. With O-Rings it assures protection of all its internal electronic components.
Emergency Backup
Lock it comes with a unique Jump Start Battery Interface which provides emergency back up in an unlikely event of its internal battery getting drained while the padlock is in a locked position.

Durable
Lock it's shackle is made up of hardened steel which makes it incredibly tough & durable. It uses cutting-edge Anti Shim Technology thereby securing it from unauthorized usage.
Long Lasting Battery
Lock it is loaded with a heavy-duty battery thereby providing you a year free of worries before replacing or recharging it.

Click Mechanism
Lock it adopts a click mechanism that allows the user to create custom code of long and short press, so that you can open the device without the use of your smartphone.

128 bit security
Lock it uses one of the most secure encryption methods used in most modern encryption algorithms and technologies. 128-bit encryption is considered to be logically unbreakable.
Features
Refund
We will offer a full refund if the items were paid for using a debit/credit card and offer store credit should the payment mode chosen be COD. For this purpose, we must receive the sold merchandise within 7 days from the delivery date.

Return
Please ensure items to be returned must be unused, unwashed and undamaged and with all tags still attached. Return items will only be accepted in their original packaging. Returns that are damaged or soiled will not be accepted.
Secure Payment
No need to make worry about data security. All your transactions are secured with 128 bit SSL encryption and two factor authentication.
Support
Lockit provides 24*7 support to their valued customers. You can raise any query via email or call directly on our contact number.(+91 94056 12220)
Mobile App Features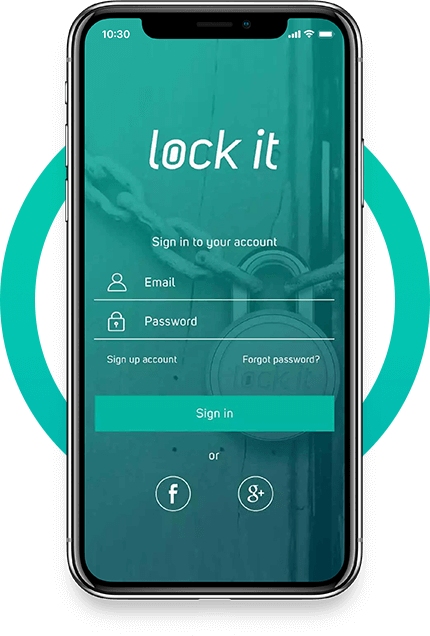 Easy Monitoring
Track & Monitor the usage of lock it device by logging in comfortably which allows you to review then, where and by whom the device was operated.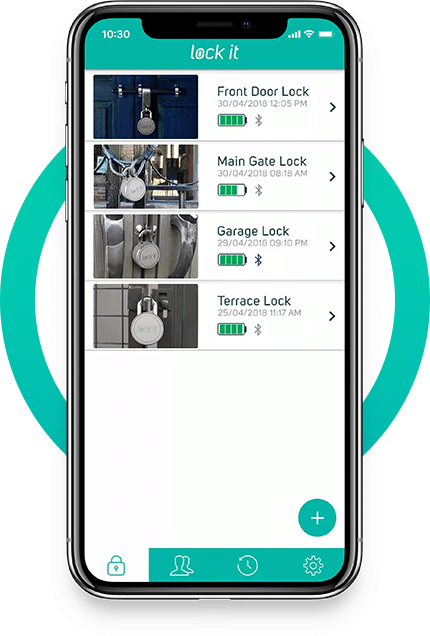 Easy Handling
Control multiple lock it devices at your fingertips using the lock it mobile application and configure them individually using customized settings.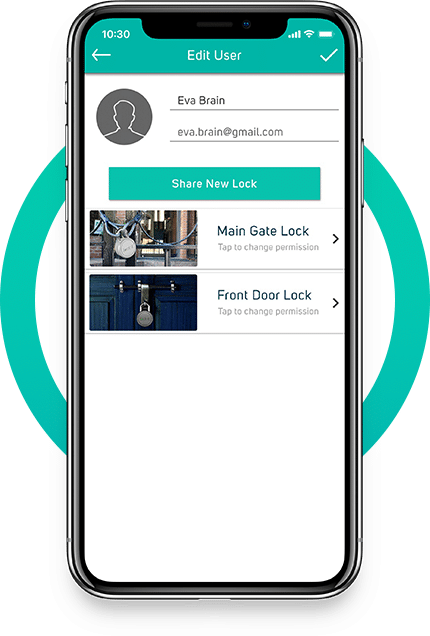 Easy to Shareable
Share lock it device with your friends and family and provide easy access to your assets at your convenience.
Testimonials

Lockit Pro is a great product. We are very happy with the features of the digital lock. Physical keys no longer needed!

Nikhil Patadiya

Good lock. Works as it says! No worries about lost keys or keys being duplicated.
Varun Patel

As an owner of transport company, Now I get all the notifications of locks/unlocks and also where the lock was opened and closed. No more thefts in transit.
Kavit Shah